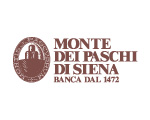 To make the mortgage procedures easier, Giem and Monte dei Paschi di Siena provide their customers an important financial support that can cover, for some properties up to 70% of the purchase price with direct debt assumption at handing over and with favorable conditions. This option will be available while the money plafond lasts.

Just ask for a personalized estimate, book your mortgage coverage and get this important wholly-owned subsidiary.
PLEASE FILL IN WITH YOUR PERSONAL DETAILS AND WE WILL CONTACT YOU FOR AN ESTIMATE
Privacy act
The personal data, that are shared when contacting us, will be stored in our records according to act 13 of the legislative decree number 196/2003.