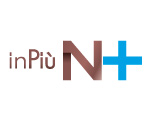 The concept of the integrated service centre INPIU' goes beyond Parchitello Alta. The project of this intervention starts from the analysis of the demographic data of the area, where more than 6.000 dwellings are present, and of the needs of the residents in order to offer appropriate services and structures, such as pedestrian and bicycle paths, relax areas and health trails, for an easier everyday life.
INPIU' is a sustainable territory development opportunity that allows meeting the needs of qualified people who will appreciate the advantages of finding whatever they need "on the doorstep".

The beauty of the areas and of the project is an important catalyst for attracting new clients from the whole metropolitan area of Bari.
Technical sheet of IN PIU' SERVIZI:

INPIU' is characterized by several functions that make this area extremely livable, both for those living or working here, and for whoever would like to spend his/her spare time in this area.

Take a look at Masterplan with legend »

LIST OF DEDICATED AREAS AND THEIR SURFACE:

HOTEL
OFFICES
SHOPPING AREA
LOUNGE BAR
RESTAURANT
PIZZERIA
ROOM FOR EVENTS
HEALTH CLINIC
ATM
FITNESS&SPA
SPORT AREAS

INPIU' PARK
Within the park's surface of 50.000 square meters you will find:
GOLF DRIVING RANGE AND PUTTING GREEN
SMALL LAKE
HEALTH TRAIL
RELAX AREA
READING AREA
PANORAMIC LANDSCAPE POINT
BOTANIC TRAIL